Custom Printed Medals
How To Customize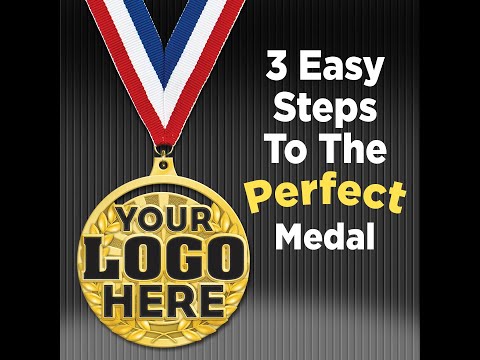 Creating your own
CUSTOM PRINTED MEDAL
is fast and easy. Our designers will create
FREE Artwork
with your order. Need a custom printed medal in 24 hours? Try our
insert medals
!
Custom Printed Medals
Custom Gold Zinc Printed Medals

request a quote

Custom Silver Zinc Printed Medals

request a quote

Custom Bronze Zinc Printed Medals

request a quote

Custom Stainless Steel Printed Medals

In-Stock Custom Insert Medals

Custom Printed Medals

Crown's custom printed medals are a great way to incorporate your brand and award your team, club, organization, clients or business partners. We offer the largest selection of custom printed medals anywhere! From beginning to end, we will work with you to create the perfect custom printed medal.

How to Order Custom Printed Medals

Creating your own custom printed medal is easy. Choose between printed stainless steel medals or aluminum printed medals on zinc and have our artists assist you with ordering your custom medal.

Printed Stainless Steel Medals: Colored Silver Medals and are Available in Any Shape and Size Between 1 3/4" to 3 1/2". This Custom Printed Medal is Perfect for Artwork with Shadows and Shading. With a Thickness of 1.5mm, this Medal is Protected and Sealed with an Epoxy Dome Cover.
Printed Zinc Medals: Available in Gold, Silver or Bronze, Artwork is Applied on a Polished Finish with an Epoxy Cover to Protect Your Artwork. With Unlimited Color Choice and Shading, This Heavier Zinc Material Option Comes in Any Shape Between 1 3/4" and 3 1/2"

Both medals come with a FREE color ribbon and FREE art and setup, within a FAST 3 to 4 week production time. If you are looking for same-day shipping on medals, be sure to check out our large selection of stock medals.

Why Crown Custom Printed Medals?

Crown Awards has been America's largest awards manufacturer for over 40 years. We provide our customers with the highest quality products at the lowest prices available, making us your custom printed medal maker of choice.

At Crown, everyone wins so we make ordering simple. Our specialists are expertly trained to help guide you through every step of the process no matter how large or small your budget may be. To receive the perfect custom printed medal of your choice, call today at 1-800-542-6044!

Return/Damage Policy

If you need to report a defective award or to return an award(s), please contact our custom team at 800-542-6044 as all returns and damaged items must be authorized for tracking purposes.

We must be notified of pending returns or damaged awards within 7 business days of the order delivery date.
All return orders are subject to a 30% restocking charge.
Custom Awards, Shipping charges, engraved plates, plaques, Lucite, and crystal awards are NON-REFUNDABLE.